Lending providers are revolutionizing the contractor business landscape by making it easier to access the funding needed to grow and scale your business. In the past, contractors would have to rely on personal savings or loans from family and friends to finance their business ventures. However, with the advent of online lending providers, it is now possible to get the funding you need quickly and easily.
Lending providers are becoming a crucial part of the contractor business. Whether you need working capital to cover expenses or a term loan to finance equipment, there is a lending solution that can meet your needs. Lenders offer a wide variety of financing options that can be tailored to the specific needs of your business.
To choose the right lender, you need to consider various aspects, including consumer finance companies reviews. This blog post will help you determine the best lender to partner with as a contractor. So, let's get into the article.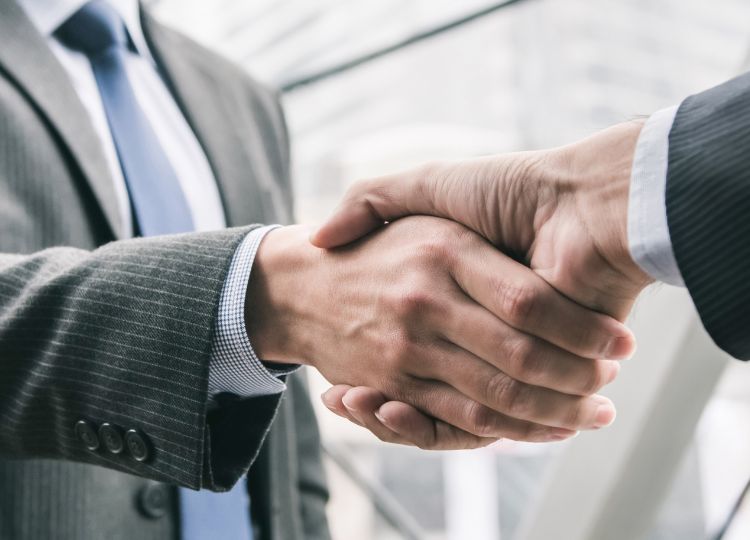 List Down The Available Lenders
You first need to make a list of all the lenders that offer contractor financing. You can use online directories or search engines to find a comprehensive list of lenders. When you search out the loan providers, you will find numerous companies. List down the companies that provide their services for your contractor business.
Most lenders offer their services for a specific type of business. For example, some companies may work with general contractors while others may be more specialized and work exclusively with HVAC contractors.
Check The Payment Plans
Once you know the lenders that work with businesses like yours, you need to check the payment plans. Each lender will have its terms and conditions. You need to make sure you can afford the repayment plan before applying for the loan.
The repayment plan will be based on the amount of money you borrow and the length of time you need to repay the loan. Some lenders will allow you to make weekly payments, while others may require monthly payments. You need to compare the repayment plans of different lenders to find the one that best suits your needs.
Consider The Interest Rate
Interest rates significantly affect the cost of your loan. When comparing different lenders, you need to pay attention to the interest rates they charge. High-interest rates mean your customers have to pay more for their loans, making it difficult to get the financing you need.
You may be able to negotiate a lower interest rate with some lenders. It is always worth asking if the lender is willing to lower the interest rate on your loan. Low-interest rates can help your customers save significant money on your loan.
Check The Lender's Reputation
When looking for a loan, you need to partner with a reputable lender. To learn about the lender's reputation, read their previous clients' reviews. Reviews allow you to learn about the quality of service they offer. For example, read out Synchrony Bank reviews if you are considering partnering with Synchrony Bank.
You can also check the Better Business Bureau website to see any complaints against the lender. If you find that the lender has a lot of negative reviews, you should avoid working with them.
It is also a good idea to ask for recommendations from other contractors. If you know someone who has used a particular lender, they can give you first-hand information about their experience. Recommendations can help you find a lender that you can trust.
Most lenders will charge fees in addition to the interest rate on your loan. These fees can include origination fees, closing costs, and prepayment penalties. You need to ask about all the fees associated with the loan before you agree to any terms.
Some lenders will try to hide the fees in the loan agreement's fine print. It is essential to read all the documents carefully before you sign anything. Also, check the penalties for late payments. Some lenders will charge a hefty fee if you don't pay your loan on time.
Check out Customer Service
Customer service matters a lot while partnering with a lender. There will be times when you need to contact the lender for help. For example, you may need to ask for an extension on your loan or change your repayment plan. If the lender has poor customer service, getting the help you need will be challenging.
It is crucial to partner with a lender that offers excellent customer service. Ensure the lender provides good customer support before applying for a loan. Also, check out the availability of the customer support team. The team should be available 24/7 to help you with any problems. It is a good idea to call the customer service number of the lender and ask a few questions. It will give you an idea of how helpful and friendly they are.
Pay Attention to The Eligibility Requirements
Before you partner with a lender, you need to learn about their eligibility requirements. Most lenders have certain requirements that borrowers must meet before they can qualify for a loan. For example, some lenders will only lend money if the borrower has a good credit score.
Some lenders have strict eligibility requirements that may be difficult for you to meet. It allows only limited customers to qualify for the loan, which may make it difficult for your business to get the financing it needs.